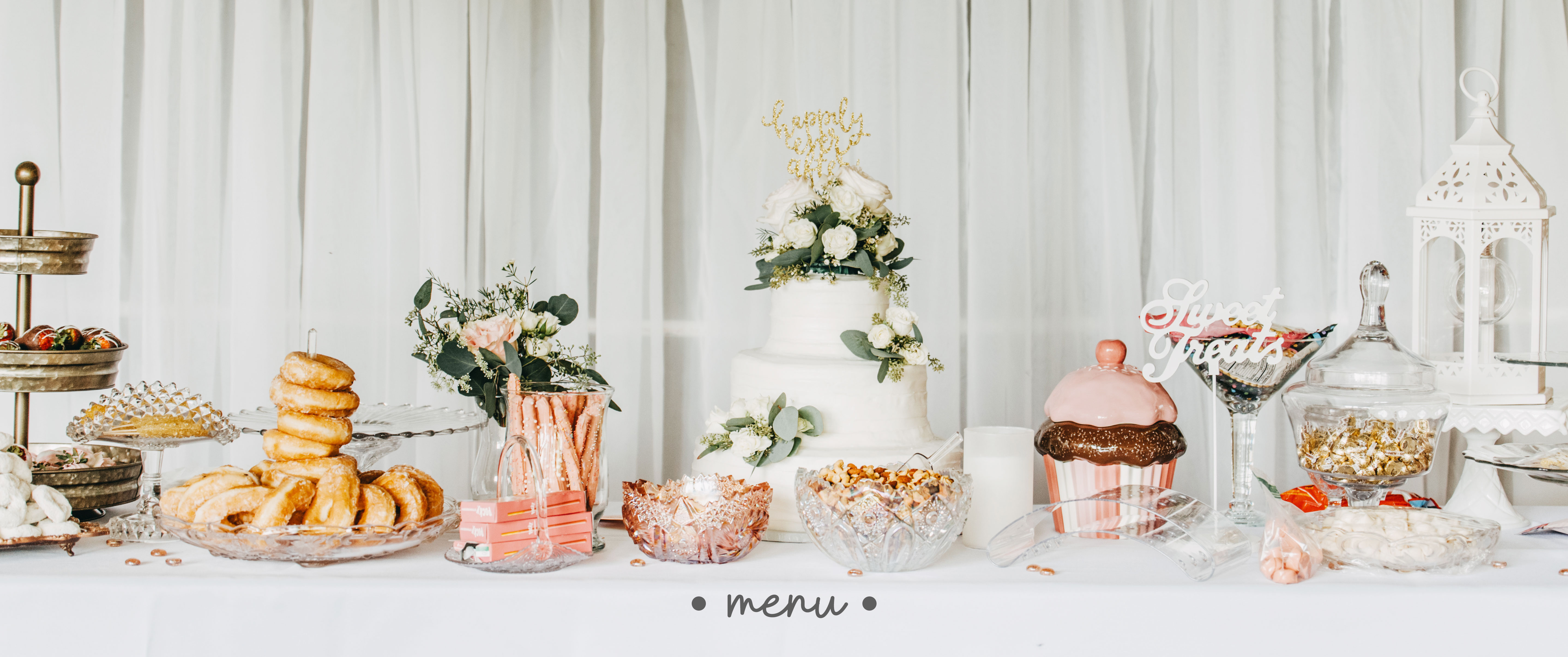 STRAWBERRY & VANILLA MARBLE
CHOCOLATE & VANILLA MARBLE
SWISS MERINGUE BUTTERCREAM
CHOCOLATE PEANUT BUTTER BUTTERCREAM
SWISS MERINGUE BUTTERCREAM
I have always left some details up to the artists and have always been impressed beyond my wildest dreams. I just don't think you could have a better experience anywhere else!
Cassie did such an amazing job on my daughters 1st birthday cake!!! Not only did it look absolutely beautiful it taste so amazing!! I'll never go to another baker again!!! Thank you Cassie!
This was a delicious and amazing cake. My son was so excited to share it with friends. Thanks Cassie!
This is the STUNNING cake Cassie did for my friend's Bridal Shower. It was as tasty as it was beautiful! Such a hit at the party. Thank you so much for your incredible work, Cassie!!
The flavors of the cake were delicious. If you need a special cake no one will do it better.
I ordered a Shopkin birthday cake from Cassie and asked for her just to use her creativity and it turned out so pretty. My daughter loved it. It looked like it was out of a magazine! It also tasted just heavenly. I highly recommend.
I have ordered 3 birthday cakes from Cassie for our sons and a gender reveal cake. They all were not only delicious but they were beautiful, unique and absolutely flawless! Cassie is a true master of her craft and incredibly creative!!
Cookies and cakes all are almost too gorgeous to eat, but when you do eat them they are delicious! Cassie's talent is superb! Seriously, she can make any vision you have come to life!
So talented! Her cakes are delicious and meticulously decorated! I never use anyone else for my baking needs.
We uave had multiple cakes made by Cassie. Started with our wedding cake, then a gender reveal cake, baby shower cake and finally our sons 1st birthday cake. Every cake has exceeded our expectations. Thank you Cassie!